Now that a vaccine is near, people are starting to dream about travel again –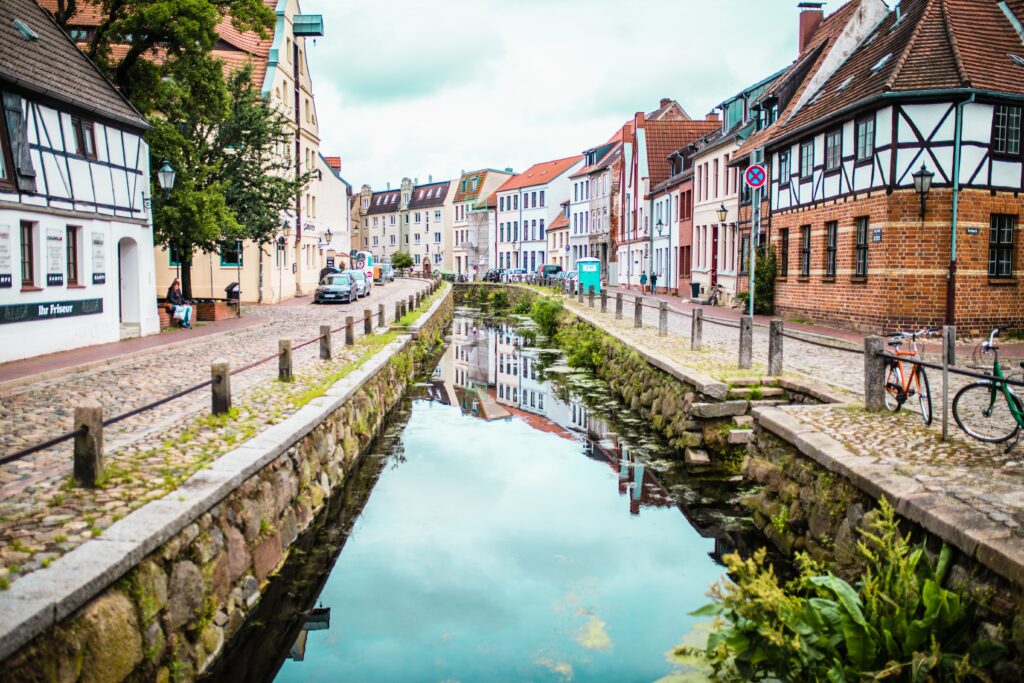 It is amazing the effect of the announcement in November that we are just days away from getting access to at least two COVID vaccines for the travel industry, the stock market, and the world. Most people understand that even with a vaccine, travel will rebound slowly as it will take months for mass distribution. Last month I suggested you circle December 25 as the day the travel industry moved from its darkest days to start seeing the light at the end of the tunnel. That will be our biggest Christmas present, to actually have a vaccine being distributed for this COVID nightmare. From that day forward, dreaming about travel will be back in the minds of people around the world. CLICK HERE to read about how people are thinking about travel again.
Warning: Book your frequent flyer miles early in 2021 as billions of frequent flyer miles have been added to traveler's wallets this year with no place to spend them- I am a frequent flyer mileage nerd that earns miles on multiple credit cards. This year I and millions of other frequent flyers (travelers) have earned billions of credit card miles (points) but had no way to spend them. This is why I sound the alarm bell now that a vaccine is on the horizon, those millions of frequent flyer miles will want to be used, and there won't be enough empty frequent flyer seats available to use them. That is why this weekend, I booked a business class ticket using miles for a flight to Frankfurt, Germany, on April 17 to attend the Ambiente Trade Show with the hopes that it will still be held. If not, I can recapture my miles back into my account. You may want to plan your whole year of travel using your points as soon as possible as those half-empty planes will soon fill up.
5 of every 10 hotel rooms now go empty every night  – The hotel industry has been hit hard by COVID-19. Historically the hotels were enjoying an outstanding 5 year run of growth that was suddenly stopped in its tracks by the pandemic. Even in good years, the average occupancy rate for hotels in the U.S. is approximately 70%, which means 3 of every 10 hotel rooms goes empty every night. This year hotel occupancy rates are running around 50%, which means 5 of every 10 hotel rooms will go empty on average every night. This is why there is such a swing in hotel rates and why there are so many web sites that offer so many different hotel rates. The good news for consumers is that the average hotel rate has also fallen between 20% and 30% in the last six months. CLICK HERE to see a chart of hotel occupancy rates for the last 6 years.
American Airlines has a really cool map that shows you where you can travel with your frequent flyer miles – American Airlines has put together a really easy way for you to figure out how to use your frequent flyer miles. The map lets you put in how many miles you want to use and the dates you want to travel. It will show you all the cities you can travel to and then just select the city and the flights. It also allows you to check to see if business class seats are available in the advance search option—three cheers to AA for making it easier to use your frequent flyer miles. CLICK HERE to see the map.
Here are the top 6 international fun and sun destinations Americans flew to in October – One of my friends emailed me in desperation last week saying where can I go during Christmas to get out of town with no hassles. Basically, Mexico and the Dominican Republic do not require a 14-day quarantine or COVID testing to get into the countries, so they are getting most of the action. Here is the list of the top international fun and sun destinations flights by Americans in October.
Cancun, Mexico
Los Cabos, Mexico
Puerto Vallarta, Mexico
Domincan Republic
Montego Bay, Jamaica
Aruba

There are still some international countries you can travel to today without restrictions – United Airlines has come out with a great map that shows both domestic and international restrictions currently placed on travel. CLICK HERE to take a look at where you can travel today.
---
It is really weird traveling during a partial shutdown –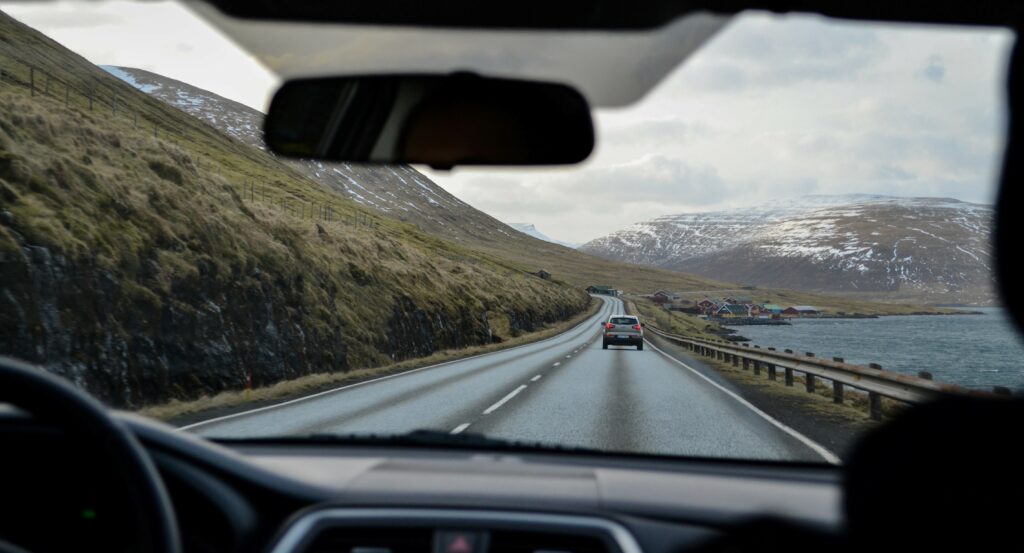 This week, I have meetings in Rochester, Minnesota, so I drove the 6 hours here when I would normally fly. As you know, every state has different rules concerning what is open and what is not. I am staying at a Fairfield Inn and the breakfast buffet this week is now a grab and go bag of goodies, while three weeks ago, it was the full buffet. All the restaurants are pickup or delivery only and shopping is mostly shut down. Since I don't do ice fishing or bear hunting, there is not much to do here but go to meetings and watch TV.
Here are the 10 things I miss the most from not flying for the past 8 months:
10. Eating a great steak at the best steakhouse in town – When I am home, I have very few occasions to enjoy upscale dining. When I travel, I make a point to try to find the best steakhouse and enjoy the best of the best. Just mention Ribeye, fillet, and T-bone steak and my mouth starts to water. In addition to the food, if you find an outstanding waiter, the meal becomes a joyful experience.
9. The thrill of getting a first-class upgrade – It is amazing how much I miss the simple joy of finding out I have been lucky to get a first-class upgrade on a domestic flight. It feels like winning the lottery.
8. Getting a great shoe shine – One of the simple pleasures of life is getting a great airport shoe shine. I have not flown in almost 8 months and my dress shoes look dreadful. I can't wait to fly through the Denver airport and get the best shoe shine in the world.
7. Sneaking an Auntie Annes cinnamon pretzel at the airport – Travel is also the time you do things you would never do in a normal day like buy a 3000 calorie pretzel at Auntie Annes.
6. Sleeping in until 8 am for a late morning meeting – I am usually an early morning person who is used to getting up at about 5 AM. When I travel, I am often able to sleep in until as late as 8 AM if I don't have an early morning meeting or flight to catch. It is fun to sleep in.
5. Test driving a new vehicle at National's Emerald Aisle – It is always so fun to be able to pick my rental car from National Car Rentals Emerald Aisle. I always try to find a new car model that I haven't driven before as my way of test driving new cars.
4. Business class on international flights – I have so many frequent flyer miles that when I fly internationally, I am able to use my miles to upgrade to those big lay flat business class seats in the front of the plane. I enjoy the food and drink and service of business class. It makes me feel like a movie star.
3. In-flight movies – I don't watch many movies when I am home. When I am on long international flights, I will often watch 2 movies over the pond and 2 movies flying home. That is about the extent of my movie watching for the year.
2. Learning a new culture – Too often, we get comfortable with our own little world we live in. Travel to new cities and countries lets us see a fresh new perspective on culture, food, currency, history, architecture, transportation, language, religion, and people. Travel broadens our perspective and helps us to understand a little better why the world is what it is.
1. Dreaming big dreams – Travel is the time that I am able to dream big dreams as a serial entrepreneur; travel allows me to see new places, products, and people and think outside of the box. My staff is often wary of me when I travel as they know when I come back, I will have a list of 20 new ideas I will want to implement.
I never thought I would say this but, "I miss flying."
---
Virtual meetings are a dud –
This fall I have attended several virtual meetings and conventions. Quite frankly, they were a dud. Oh, the sponsors of these virtual conventions said they were smashing hits with great sales and results, but the reality is nothing is as compelling as a live meeting. I miss the interactions with other attendees. That is where I learned the most and got the best information. I miss walking down the aisles of the convention hall and seeing all the exhibitors and learning about new products. I miss the coffee breaks talking to my friends and learning about their business and families. I miss having lunches and dinners with business partners and brainstorming new ideas. I miss live seminars where you can ask questions and talk to others in the room with the same issues as you. I miss eating at many of the best restaurants in cities that the convention is taking place. I miss learning firsthand about the culture of the city and country that is sponsoring the event. I miss the amazing hotels tied to the convention and the outstanding service I enjoyed. I miss bringing home the bag full of trinkets and trash that I always get from vendors as give-aways for visiting their booths, especially at Christmas time as they are great stocking stuffers for the family. My guess is many of you are starting to miss live meetings as well. 2021 can't come soon enough.
Two Vaccines should be available by the end of the year, but business travel won't rebound until people return to their offices – We got great news concerning COVID in the past few days with the announcement of two new promising vaccines which should be available for distribution by the end of the year. The new vaccines, along with testing, will be very positive for everyone but especially for the travel industry. This past week we surveyed our corporate customers and more than 50% said they do not anticipate returning to the office before the end of the first or second quarter of 2021. I really don't think business travel will start to rebound until people start returning to their offices. I also have noticed that a lot of meetings and conventions scheduled for the first quarter of 2021 around the world have been moved to a virtual format. This means the second quarter of 2021 will probably be the earliest that business travel for meetings and conventions comes out of COVID hibernation. CLICK HERE to read more about the vaccines.
Cruise lines getting rid of your heart attack bill by offering all-inclusive sailings – The old joke that most heart attacks on a cruise ship happen on the last day of the cruise when you find the bill conveniently slid under the door that shows all your charges for drinks, shore excursions and purchases during the cruise. Many times the bill for extras could be more than the price you paid for the cruise. Well, things in the cruise industry are about to change big time with the announcement last week by Norwegian Cruise Lines (NCL) that they were launching their all-new "FREE at Sea" all-inclusive cruising. NCL says their cruises will now include drinks, free specialty dinning, free shore excursions, free Wi-Fi, and prepaid gratuities that heretofore had been added onto your heart attack bill. Let's hope all the major cruise lines follow this example and make cruising affordable and financially transparent again.
Airline stocks make a huge jump on vaccine news – The big stock winners this week and month have been airline stocks who have jumped as much as 20% on news of the soon to be released COVID vaccines. However, before you pull all your pennies out of the piggy bank and invest in airline stocks please understand that airlines have a long way to go to find profitability again. I think it may be as long as 2023 before the industry can turn a profit. I just hope all the debt they are piling up to keep their head above water will not sink them in the future. CLICK HERE to read more.
Two months and still no passport – For the last several months I have been whining to you that my passport expires in January 2021 and as such, I cannot travel outside the U.S. as most countries require that a passport has at least 6 months validity after your return flight date before they will allow you into their country. My complaint at that time was that the U.S. Department of State had not yet fully brought back their staff from the virus and as such, they are saying no new or renewal passports were being issued unless it is an issue of life or death. At that time I decided to become a ginny pig and send in my renewal passport application on September 16 to see how long it would take me to get it back.  We also decided to have some fun with this and offered a free airline ticket to the person who guessed the exact date that I would receive my new passport in the mail. 901 people sent in their predictions of the date I get my passport back with 781  of those saying it will be in 2020 and 114 predicting dates in  2021. It appears our little game has gone viral as just last week I received a call from a U.S. Senator's office offering to help me with my passport. I decided I needed to let this process play out by itself and not get any outside help. I am hoping this month will be a magical month.
---
November will be the travel industry's "Darkest hour before the dawn" –
This COVID -19 virus has been a tsunami for the travel industry as millions have been laid off and airlines, hotels, car rental companies, entertainment venues, restaurants, and bars have gone into a depression never seen before in my lifetime. It appears the month of November is seeing, even more, shutdowns across the world to put a check on the virus. As I have said before, travel for the rest of the year is toast. But history also tells us that the darkest hour comes before the dawn. November will be the darkest hour for travel businesses worldwide. But it will also be the prelude to the dawn of December and the New Year. Two things are about to turn the darkness to dawn. 1)This morning the world learned that we are just weeks away from a new vaccine with promising results. 2) Testing is also becoming widely available and will be the preamble to travel too much of the world. Our motto of #SurviveThenThrive is about to change in December to #Let'sGetReadyToRumble!
How can airplanes be so packed when air travel is down over 50%? – My friend Robert Polk said he was flying United last week and all the flights were full. How can this be? Well, the airlines have removed thousands of flights to right-size from the pandemic. Basically, as demand shrank (passengers) the airlines shrank supply (flights and seats). I think you will continue to see full flights from now through 2021 as the airlines appear to be very cautious of adding more flights ahead of demand picking up. I also think airline ticket prices will start increasing in 2021.
You are about to see five big changes inside your hotel room within 12 months – Hotel rooms are about to undergo major changes caused by COVID and the concern for cleaning combined with the application of personal assistants (think Alexa, Google home, etc) in the hotel room. I am anticipating a new hotel personal assistant that marries artificial intelligence with voice recognition will be installed in new hotel rooms in 2021 that will replace much of the electronic devices in a hotel room. Here is a list of 5 things that should be replaced by this new hotel personal assistance device.
Alarm clock – The new hotel personal assistant will have a small LED display that lights up to show the time and temperature in the room. To set an alarm you will simply say "set a wake-up call at 6 am" and the personal assistant will confirm that via voice. Easy Peasy!
Phone – These are such a dinosaur! They have two dozen buttons and type so small that no one can read them. The new hotel personal assistant will allow you to simply say, "call front desk" and it will connect you to the front desk. If you are hungry you simply say, I need to order some food", and it will ask you if you want room service and offer to read the menu. You will also be able to order food outside the hotel using Uber eats or simple things like pizza delivery. All of this will be done with simple voice commands.
TV remote – This thing has more germs than even your cell phone and will be one of the first things to go with the new hotel personal assistant. All you have to say is "Turn on the TV" and you can ask for your favorite show or even just a menu of shows. Once again all of this is with voice commands.
Thermostat – These things are such a frustration for travelers as some of them are so complicated to operate. The new hotel personal assistant will tie into your thermostat via wi-fi so all you will do to change the temperature is say, "turn the temperature to 72 degrees" and that will adjust the temperature in the room.
Light switches – With the new hotel personal assistant it will be able to sense movement in the room and turn on lights for you or you will simply be able to say "turn on lights in the bathroom", etc.
---