Airlines are hemorrhaging cash and may go belly up if Congress does not throw them a second financial lifeline –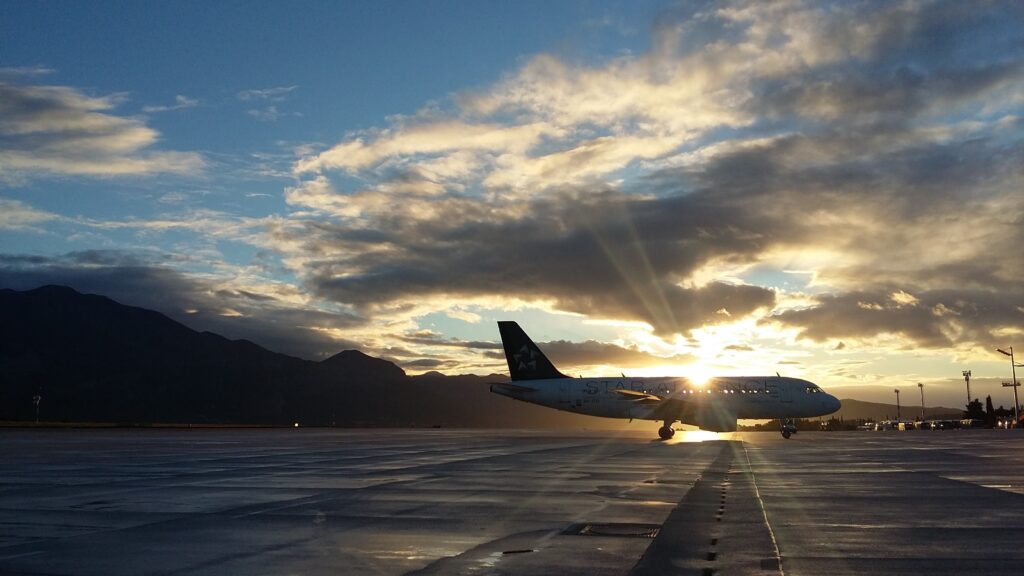 This morning I was shocked to see that Delta Air Lines announced they were losing $27 million a day. That means they are losing $810 million a month. Multiply that times 6 months and you see Delta losing almost $5 billion dollars before they swing into the possible uptick of the spring selling season in 2021 (also with the hope there is a COVID-19 vaccine). To generate cash Delta and all the major airlines are mortgaging their frequent flyer programs and raising billions with the banks to make sure they don't run out of cash. My crystal ball says that Congress will not want to see a major airline fail as that would be a disaster for the economy and job losses. I expect another round of Federal support will come in the next few weeks.
Ironically, when Congress gives money to the airlines the strings attached will only accelerate the airlines into bankruptcy – The good news for the airlines is that Congress will most likely provide them with an additional multi-billion dollar bailout in the coming weeks. The bad news for the airlines is that along with this bailout comes requirements that the airlines can not cut jobs. Unfortunately, the airline industry is only flying about 30% of passengers that they did pre-COVID. Unless the airlines right-size their fleets and employees to the real world of travel today they will continue to be caught in a vortex of massive losses that will be impossible to rebound from. In essence, the airlines need to cut up to half their fleet size today in order for them to have a chance to survive. I worry they have too much pride to face the reality of today and try to kick the can down the road 6 more months in the hope that a miracle 100% bounce back will happen.
Global Entry pass will be free for kids under 18 if they apply with their parent – News last week said that children under 18 can receive a free Global Entry pass when applying with their parent. This is great news for families who are traveling internationally and want to avoid the long lines when they return back to the states. Before this change, each child had to pay the $100 fee for the Global Entry pass. The bad news is that the price for a Global Entry pass has increased from $100 to $120. Even with the increase, the Global Entry pass is one of the best investments you will make if you travel as little as once or twice a year internationally. CLICK HERE to read more.
Wow! Every week there is a new airfare sale – The airlines are trying to do anything they can to get you to travel this fall. Many flights are less than $200 round trip. Obviously, the airlines want to encourage people to fly and are hoping the low prices will jolt people out of their COVID induced fear of flying. Call one of our friendly travel advisors at 402-435-8888 to take advantage of these great prices.
A new COVID-19 vaccine may be the only salvation for the airlines in more ways than one – Many people are pointing to the development of a COVID-19 vaccine as the one thing that will bring the airline industry back. That is certainly one way to get people confident to travel again. However, it turns out it will do one more major thing economically for the airline industry. You see, once the vaccine is developed it will need to be distributed around the planet to 7.6 billion people.  Experts estimate it will take 8000 Boeing 747 cargo planes to carry enough doses to meet the needs of 7.6 billion people.  If this is a case all the major airlines will need to ramp up all their international flights to be able to deliver all the vaccines. Ironically the COVID-19 vaccine may also prove to be the Airline 2020 vaccine as well. CLICK HERE to read more.
I think it is a shame that the U.S. Department of State is making excuses they can't process new or renewal passports –  I have shared with many of you that my passport expires in January 2021 and as such, I cannot travel outside the U.S. as most countries require that a passport has at least 6 months prior to your return flight before they will allow you into their country. Well, the U.S. Department of State has not yet brought back their staff from the virus and as such, no new or renewal passports are being issued unless it is an issue of life or death. Do you think they will accept me not being able to attend Oktoberfest in Germany as a valid appeal for a life and death issue? CLICK HERE to see more info about getting your passport renewed.
---
My crystal ball says elimination of change fees will be temporary and not applied to basic economy fares next year –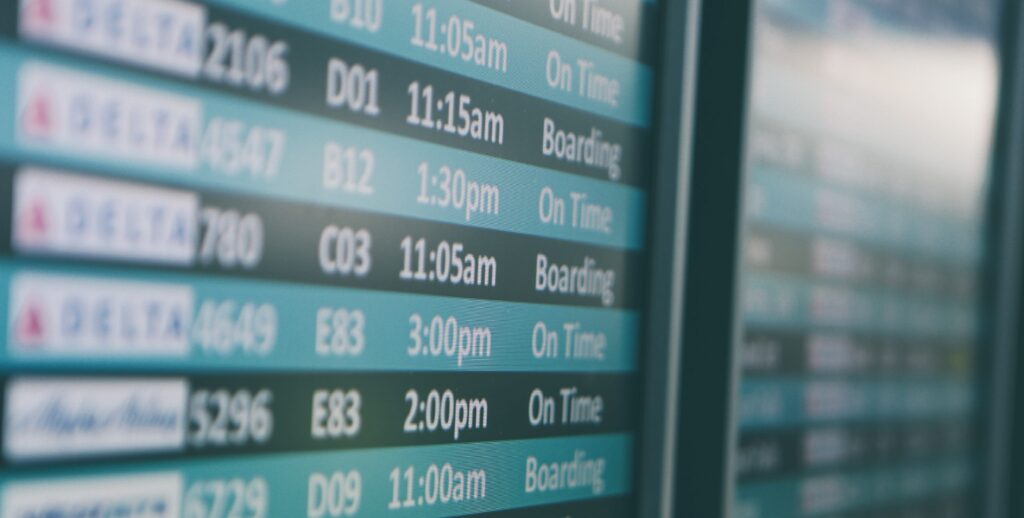 Last week United Airlines rocked the travel industry by announcing they were permanently eliminating the $200 change fee they charge for domestic tickets. Within hours Delta, American, and Alaska Airlines joined United in dropping the fees. Basically, the airlines have made the decision to remove any obstacles from people willing to make a reservation and fly this year. Some experts think this is a temporary change. I think what will happen is that in the future basic economy fares (lowest prices but they don't include seat assignments plus you pay for carry-ons, etc.) will also charge a change fee. Normal economy fares, which often cost $30 to $50 (one-way) more than basic economy fares, will not charge a change fee. These fares are normally purchased by business travelers who will be the biggest benefactor of the elimination of the $200 change fee. My crystal ball says that in the future if you buy the lowest priced airline ticket (basic economy) you will be subject to a $200 change fee. If you are willing to pay a little more (normal economy) you will pay a little higher price for your ticket but not pay a change fee.
Here is how I think economy (coach class) will look next year  –
Basic Economy Fares                         Economy Fares
Seat selection for a fee                                   Seat selection is FREE
No Priority Board                                            Priority Boarding available
No upgrades allowed                                      Upgrades available
No carry-ons                                                  1 carry-on for FREE
$200 change fee                                             Changes are FREE
$75 standby fee                                              Same-day standby is FREE
Lowest prices                                                  $60 to $100 RT premium cost above lowest-priced ticket
Actually, I think this is a very good chance that will benefit the business traveler and those willing to pay a few dollars more for differentiated service and comfort.
I am worried waiving change fees will cause airlines to increase baggage fees– I understand the three largest airlines (AA, DL, UA) generated almost $2 Billion from the $200 change fees last year. Now that they are waiving those change fees they most likely want to look at other areas where they can generate revenue. The average fee currently to check the 1st bag is $30 and the second bag is $40. I think you might see an increase in checking a bag from $30 to $40 and the second bag from $40 to $50. This might replace the billions of dollars the airlines gave up to eliminate $200 change fees. The only restraint on the airlines of further increasing baggage fees is that Southwest promotes "Bags fly Free".
Wow! Airfare prices are as low as I have seen them in the last 10 years – This morning I went in to check what the prices were flying to multiple cities around the U.S.. I was amazed to see how low the prices have gone. Many flights are less than $200 round trip. Even flights that used to have high prices like Omaha to Cincinnati are less than half the price they used to be from last year. Obviously, the airlines want to encourage people to fly and are hoping the low prices will jolt people out of their COVID induced fear of flying. I think it might work for leisure travelers but I think business travelers might not return until 2021. Call one of our friendly travel advisors at 402-435-8888 to take advantage of these great prices.
United Airlines is adding service in October – Last week our "Fly the friendly skies" airline announced they are adding 50 new domestic flights and 23 new international flights in October. This represents about 40% of their schedule compared with October of 2019. Most of these flights are tied to their hubs of Chicago, Denver, and Houston. It also appears that they are beefing up flights to Florida and other areas that leisure travelers plan to visit this fall. Hopefully, all the low airfares will start filling some for these new flights.
---
Halleluiah! All the major U.S. airlines get rid of domestic change fees –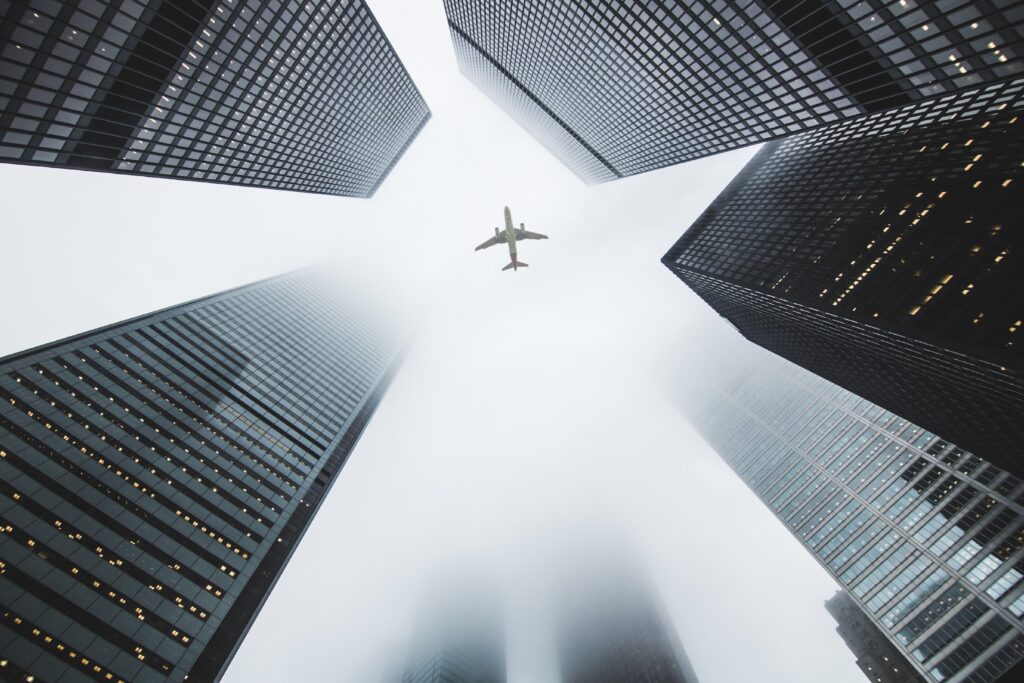 This is the biggest positive news from the airlines in years. On Sunday, United Airlines shocked the industry when they announced they were permanently eliminating the $200 change fee they charge for domestic tickets. Within 24 hours Delta and American Airlines both joined United in dropping the fees. I hate to say I told you so but over 3 months ago I predicted that the airlines would be forced to get rid of these fees. The airlines' change in the direction most likely is both economic and practical. Economic, from the standpoint that United and the two other airlines want to compete with Southwest Airlines (who does not charge for changes). COVID-19 also now forces airlines to prohibit travelers from flying who might be sick or exposed to sick people, which could be actual or fake depending on if a passenger wants to get out of flying, thus practically eliminating the ability of an airline to charge a change fee. For whatever reason, this is great news. CLICK HERE to read the positive news from United.
Wait! There's more – Just like the T.V. ads that cause you to hold your breath to hear more good news, United Airlines also announced that starting January 1, 2021, they would waive the same-day standby fee they charged people to take an alternative flight on the same day of travel. I understand Delta and American will also join in on the fun. This is better than getting the MyPillow two for one special on Saturday night television.
The new $5 COVID test that offers results in 15 minutes may be the magic needed to start international flying back up – I was excited to hear that the federal government had approved Abbott's BinaxNOW™ COVID-19 Ag Card for detecting active coronavirus infections on a massive scale. The company is planning to make tens of millions of tests available this month and ramp-up to 50 million tests in October. I predict that airlines will require that international travelers use these or other tests before they allow international travelers into their country. One cool feature of these tests is that they are tied to a free app on your phone which allows people to display their test results to officials to prove they are COVID free. This is more great news that hopefully will be the start of seeing a thaw in both domestic and international travel. CLICK HERE to read more about this new test.
Travel to Hawaii is almost a lost cause this year – With COVID-19 all but shutting down international travel most of this year, many people thought that travel to Hawaii would move to the top of everyone's list. Unfortunately, last week the government of Oahu (Honolulu) once again implemented a stay-at-home order which effectively kills all visitors from visiting Hawaii and sadly kills thousands of jobs. This might be almost as bad for Hawaii's economy as the bombing of Pearl Harbor during WWII. Thousands of hotel workers and restaurant workers and tourist businesses are completely shut down. This is a very sad situation.
It is about to get real ugly if you own a Marriott hotel – The travel industry has been one of the hardest-hit industries from COVID-19. The airlines are suffering billions of dollars in losses and next month they will furlough tens of thousands of workers. The hotel industry is not far behind in the economic suffering caused by the virus as thousands of hotels have closed and others are holding on in hopes things change soon. Perhaps the biggest potential loser in the hotel industry may be Marriott branded hotels and their thousands of hotels around the world. It is estimated that 2 out of 3 (65%) travelers who stay at Marriott branded hotels are business travelers. As you have read, many large businesses, even now to the end of the year and beyond, are prohibiting any travel except emergency or essential travel. This means that Marriott branded hotels are hemorrhaging cash and many will have few options to survive from this COVID-19 induced travel industry depression. Some experts are saying you are about to see a blood-bath this fall if you own a Marriott hotel. I hope they are wrong. CLICK HERE to read more about how corporate travel is being affected by the pandemic.
---
How crazy is this? Airfare is $36 and baggage fees of $50 –
This last week we had a customer who found an amazing airfare from Florida to Chicago for $36 one-way. The funny thing is that the fee for their luggage was $50. Basically, the cost of sending the bags was more than sending the person. Ironically some airlines' service is so bad they treat people as self-loading freight. Maybe that is why they charged less for the person flying than the bags as they have to schlep the bags.
The massive elimination of flights to smaller airports that I predicted is happening quickly- This past week I saw the first of what will be many announcements that airlines are pulling service from smaller cities (under 300,000 population). Last week, American Airlines presented a new list of 15 airports they were pulling service from. I am estimating that up to 200 airports will lose service from domestic airlines in the coming months. If you live an hour or two away from a large regional airport and have service in your smaller airport, you better be prepared to drive a couple of hours in the future before you fly as small-town airports are about to become extinct. CLICK HERE to find out which 15 cities are losing service.
Will California kill Uber and Lyft? – These two ride-sharing giants came within hours of pulling service out of California as the state legislature passed bills that forced the companies to designate their drivers as employees rather than independent contractors. Basically, this takes their whole business model and turns it upside down by adding billions more in cost. Both these companies have been hemorrhaging billions of dollars every year already, so this may have been the straw that broke the camel's back. A judge stepped in at the last moment and delayed implementation, which will allow a ballot initiative in November to decide the issue. I really think that Uber and Lyft are not sustainable until driverless cars become viable options for replacing drivers. Will Uber and Lyft be able to hold on long enough for driverless cars to become widespread?
It is time to start dreaming about travel again – It appears that many people are slowly moving away from the fear of COVID-19 and starting to look at living life again. Now we need to start dreaming about travel with the hope that 2021 will be "heading" back into the new normal. I think after Labor Day people will start dreaming of places they plan to visit in 2021 and beyond.  I really think that we are about to see a BIG surge in travel after the first of the year. I never thought I would say this but I can't wait to be on an airplane again. I do my best business dreaming when I travel.
If a dog comes up to you and starts sniffing you at the airport you may have a problem – In the past dogs have been used to identify drugs and bombs in airports. Well, it turns out they also can be retrained to detect COVID-19 in airline passengers. Dogs are now being used in the Dubai airport as part of the secondary screening of passengers arriving from high-risk countries and passengers who display COVID-19 symptoms.  If you think you might have a COVID risk when you fly you may want to have a few dog biscuits in your pocket for your friendly dog when they come sniffing. CLICK HERE to read more.
---