Airlines are coming out of hibernation in July
Airlines are coming out of hibernation in July – The COVID-19 freeze is just about to thaw next month as the airlines start to reinstate hundreds of flights to their schedule both domestically and even internationally. United Airlines is adding 150 domestic (and Canadian) flights in July and dozens of others to Europe and Asia. Business destinations like New York, Boston, San Francisco will also be getting nonstop flights back. Leisure (vacation) destinations are also getting reinstated flights. It is exciting to see the flights being added back into the schedule however to put things in perspective even with all the 150 new flights United will only be running at 30% of the flights before the virus. American Airlines is also increasing its flight schedule for July and is going even bigger than United by flying 55% of its domestic flights and 20% of international flights that it operated in July 2019. Southwest Airlines is also adding hundreds of flights into the system while Delta appears to be taking the most conservative approach. CLICK HERE to read more.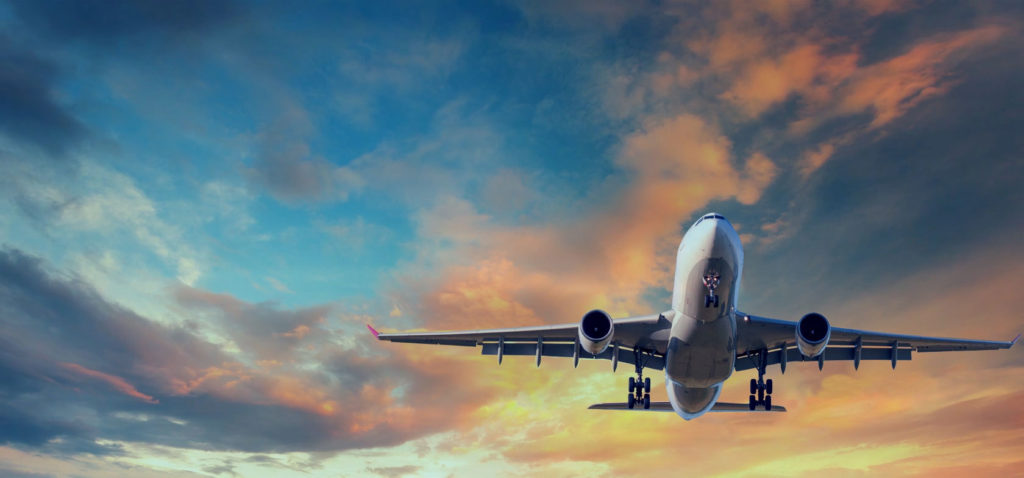 Congratulations to Delta Air Lines for being the only major airline to block middle seats –One week ago I cautioned that you might not always be confident that the airlines would always block the middle seat when you fly as the airlines needed full flights to make money. Later that week Delta came out with a big announcement that they are extending their June 30 deadline of blocking middle seats until September 30, 2020. This means they will only allow about 60% of their economy seats to be filled, 50% of prime class seats, and 75% of their Delta One suites from now through September 30. It appears the other big boy airlines are not making this pledge. This could be a big competitive advantage for Delta as some people worried about social distancing may flock to Delta for the added breathing room. CLICK HERE to read more.
Social distancing means you need to plan on arriving at the airport at least two hours before your flight – You can all imagine what adding social distancing rules to the slow and frustrating process of going through airport security causes. Right now with only about 15% of the passengers traveling compared to normal things are not backed up badly but in the coming months as each month adds more and more travelers to the system I could see lines a block long going through security. This means you better be prepared to arrive at the airport at least two hours before your flight. Those of us lucky enough to have a TSA PreCheck express security pass will see shorter lines but much longer than normal.
Here is the one silver lining from COVID-19 – One of the biggest things to come out of this virus is the super cleaning that is going on in hotels, airplanes, and restaurants. The extensive cleaning being done in all public areas is so refreshing to see and hopefully beneficial to everyone. Last night for example I was able to take our family out to celebrate my grandson's birthday. The restaurant ushered me to the table and cleaned the top and the chairs before I sat down. I also noticed they did that after everyone left as well. It sure makes you feel comfortable to have all these new cleaning protocols in place. Hotels are doing an amazing job as well and implementing certification programs to makes sure people are trained and processes are followed. Your hotel room will not only look nice but will be much cleaner when you are ready to travel again. Airlines of course are also adding massive amounts of energy and effort to cleaning planes between flights to make sure the risk of exposure is minimized. Overall travel just got a whole lot cleaner from just a few months ago.
Hawaii says "stay away" to visitors – Hawaii has one of the lowest COVID-19 infection rates of any state in the U.S. and they want to keep it that way. The state continues to require a 14-day quarantine upon arrival for all travelers. This basically shuts down all travel except those visiting friends and family. Only about 500 people arrive daily in Hawaii today compared to about 30,000 prior to the shutdown. Unfortunately, this means 300,000 people are without jobs as they count on tourism as their economic driver. Some people are suggesting that very few people will be welcomed to the Hawaiian island before the end of the year. Let's hope the "Open for business" sign gets turned on soon. CLICK HERE to read more.
I'm only 47 days from not being able to fly internationally as I can't get my passport renewed during this shutdown – My passport is set to expire on January 27, 2021. Although that seems far away many countries will not allow you to travel there if your return date is less than 6 months prior to your passport expiration. That means that six months prior is July 26, 2020. That is an amazing 47 days away and I will not be able to travel internationally if I am not able to renew my passport by then. Today I went to the U.S. State Department web site and saw these words, "If you apply or renew now, you will experience significant delays of several months to receive your U.S. passport and the return of your citizenship evidence documents (such as birth certificates or naturalization certificates). Unless you have a life-or-death emergency, please wait until we resume normal operations to apply for or renew your passport." I guess I will be stuck at home until the world starts spinning again. Fortunately, Congress is putting a lot of heat on the Department of State to start processing passports NOW! CLICK HERE to read more.
---